Introduction to Healthy Aesthetic Breakfast
Understanding the Importance of a Healthy Aesthetic Breakfast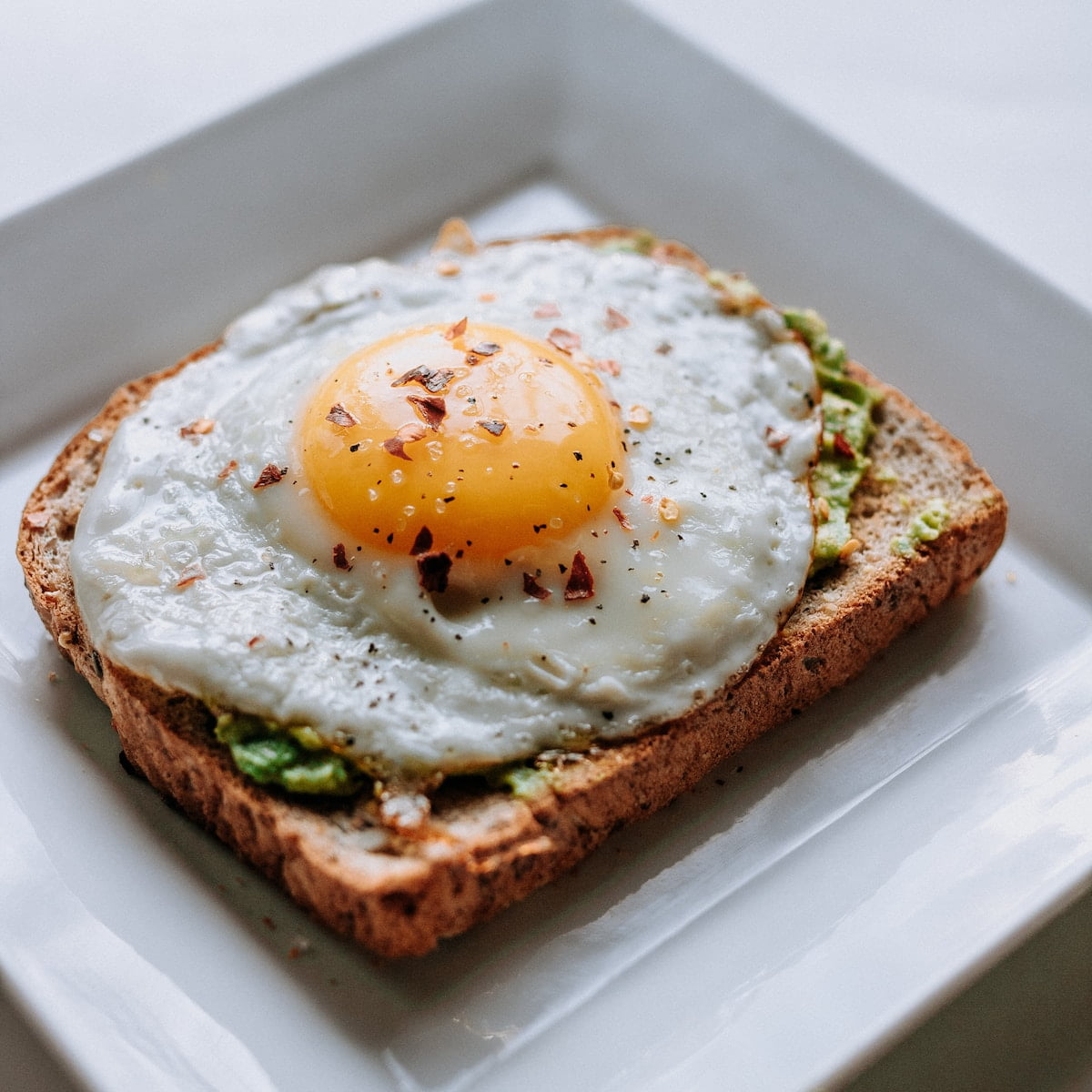 In today's fast-paced world, it's easy to overlook the significance of a healthy aesthetic breakfast. However, starting your day with a nutritious and visually pleasing meal can have a profound impact on your overall well-being. Aesthetic breakfasts not only satisfy your taste buds but also provide essential nutrients to fuel your body and mind throughout the day.
Benefits of Incorporating a Healthy Aesthetic Breakfast into Your Routine
Incorporating a healthy aesthetic breakfast into your daily routine offers numerous benefits. Firstly, it kickstarts your metabolism, helping you maintain a healthy weight. Secondly, it provides you with the energy and nutrients necessary for optimal physical and mental performance. Additionally, a visually appealing breakfast can enhance your mood and set a positive tone for the rest of your day. Let's dive deeper into the key components of a healthy aesthetic breakfast.
Choosing Ingredients for a Healthy Aesthetic Breakfast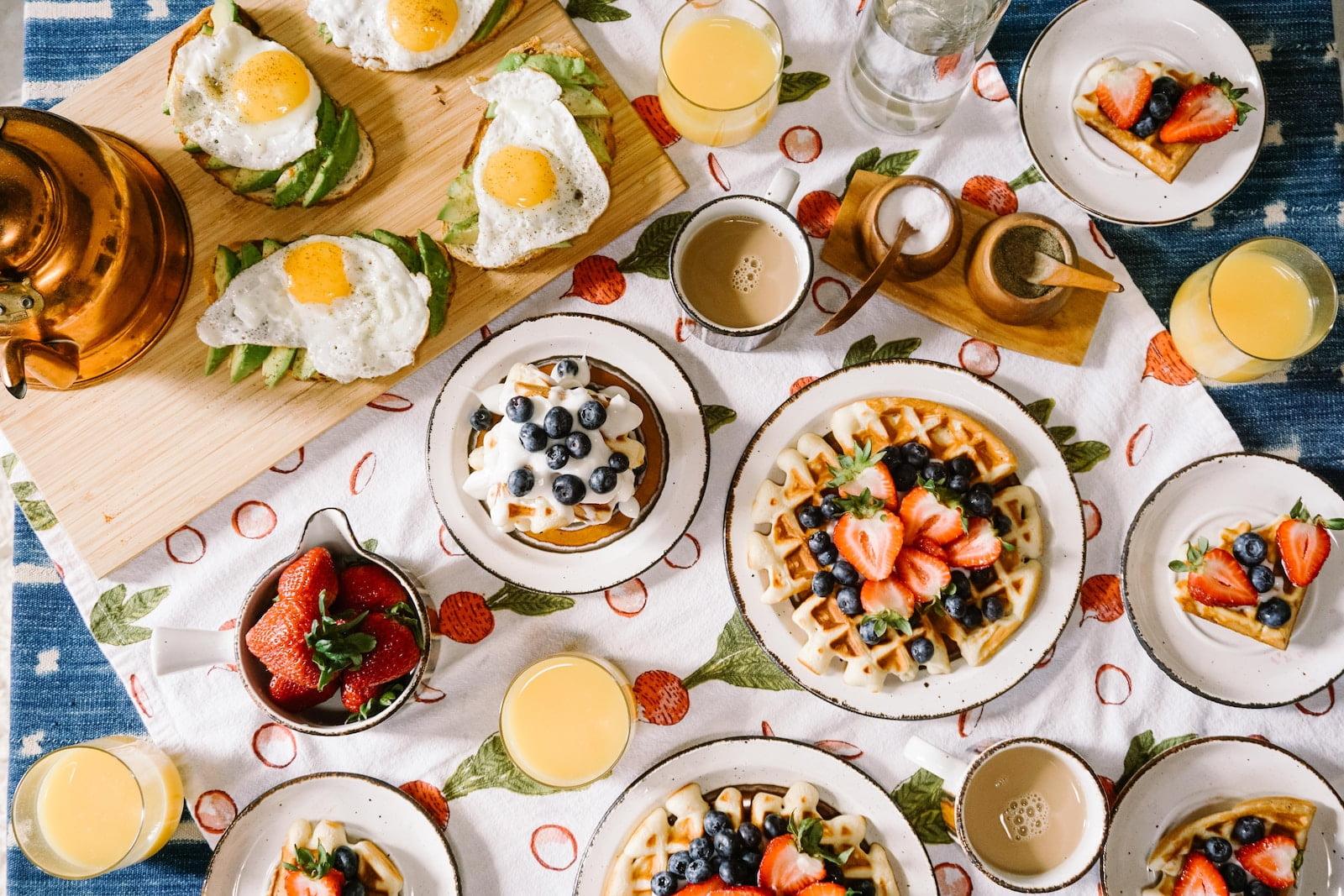 To create a truly aesthetic breakfast, it's crucial to prioritize fresh and organic ingredients. These ingredients not only enhance the flavors but also ensure that you're consuming wholesome and unprocessed foods. Furthermore, incorporating nutrient-rich foods is essential for obtaining a well-rounded meal that nourishes your body. Here are four key categories of ingredients to consider:
Importance of Fresh and Organic Ingredients
Opting for fresh and organic ingredients is vital to maximize the nutritional value of your breakfast. Fresh produce is bursting with vitamins, minerals, and antioxidants, while organic ingredients reduce your exposure to harmful pesticides and additives. By choosing fresh and organic, you can elevate the quality and health benefits of your aesthetic breakfast.
Incorporating Nutrient-Rich Foods
Whole Grains and Seeds: Start your day with the goodness of whole grains and seeds. Incorporate options such as oats, quinoa, chia seeds, and flaxseeds into your breakfast recipes. These ingredients provide fiber, essential fatty acids, and a host of vitamins and minerals.
Fresh Fruits and Vegetables: Nothing enhances the aesthetic appeal of a breakfast like vibrant fruits and vegetables. Berries, citrus fruits, leafy greens, and colorful bell peppers not only add a burst of color but also contribute essential vitamins, minerals, and antioxidants to your morning meal.
Lean Proteins: Protein is a vital component of a healthy breakfast as it provides sustained energy and promotes satiety. Choose lean protein sources like eggs, Greek yogurt, cottage cheese, or plant-based options such as tofu or chickpeas to fuel your day.
Healthy Fats: Incorporating healthy fats into your breakfast not only adds flavor but also aids in nutrient absorption and provides a feeling of satisfaction. Avocado, nuts, seeds, and extra virgin olive oil are excellent sources of healthy fats to include in your aesthetic breakfast.
Recipes for a Healthy Aesthetic Breakfast
Now that we understand the importance of a healthy aesthetic breakfast and have explored the key ingredients, let's delve into some delicious recipes that will nourish your body and delight your senses.
Smoothie Bowls
Berry Blast Smoothie Bowl: Start your day with a vibrant and refreshing Berry Blast Smoothie Bowl. Blend together a mix of frozen berries, a banana, spinach, almond milk, and a spoonful of nut butter for a creamy and antioxidant-rich breakfast treat. Top it with sliced fruits, granola, and a sprinkle of chia seeds for added texture and nutrition.
Green Goddess Smoothie Bowl: Channel your inner health goddess with a Green Goddess Smoothie Bowl. Blend a combination of leafy greens, such as spinach and kale, with tropical fruits like pineapple and mango. Add a splash of coconut water and a handful of mint leaves for a burst of freshness. Garnish with coconut flakes, sliced kiwi, and a drizzle of honey for a visually appealing and nutrient-packed bowl.
Tropical Paradise Smoothie Bowl: Transport yourself to a tropical paradise with this exotic smoothie bowl. Blend frozen pineapple, mango, and banana with coconut milk and a squeeze of lime juice. Pour the luscious mixture into a bowl and top it with sliced tropical fruits, toasted coconut flakes, and a sprinkle of macadamia nuts for a taste of paradise on your breakfast table.
Overnight Oats
Blueberry Almond Overnight Oats: Prepare a delicious and convenient breakfast the night before with Blueberry Almond Overnight Oats. Combine rolled oats, almond milk, chia seeds, a dollop of almond butter, and a handful of fresh blueberries in a mason jar. Let it sit in the refrigerator overnight, and in the morning, enjoy a creamy and nutrient-rich breakfast. Top it with sliced almonds, additional blueberries, and a drizzle of honey for extra indulgence.
Coconut Chia Seed Overnight Oats: Transport yourself to a tropical getaway with Coconut Chia Seed Overnight Oats. In a jar, mix together rolled oats, chia seeds, coconut milk, a touch of vanilla extract, and a sprinkle of shredded coconut. Allow it to soak overnight, and wake up to a creamy and satisfying breakfast. Garnish with fresh tropical fruits, toasted coconut flakes, and a sprinkle of cacao nibs for added flair.
Peanut Butter Banana Overnight Oats: Indulge in the classic combination of peanut butter and banana with this scrumptious overnight oats recipe. In a jar, combine rolled oats, mashed banana, almond milk, a spoonful of peanut butter, and a sprinkle of cinnamon. Stir well, refrigerate overnight, and wake up to a creamy and flavorful breakfast. Top it with sliced banana, a drizzle of peanut butter, and a sprinkle of chopped nuts for a delightful start to your day.
Avocado Toast Variations
Classic Avocado Toast: Elevate your breakfast game with the timeless Classic Avocado Toast. Toast a slice of whole-grain bread to perfection and spread ripe avocado generously over it. Squeeze some lemon juice, sprinkle sea salt and black pepper, and top it with a few cherry tomato halves or microgreens for added freshness and visual appeal.
Mediterranean-Inspired Avocado Toast: Embark on a Mediterranean culinary journey with this delightful Avocado Toast variation. Toast a slice of crusty bread and slather it with mashed avocado. Layer on some sliced cucumber, sun-dried tomatoes, crumbled feta cheese, and a drizzle of extra virgin olive oil. Sprinkle with dried oregano and enjoy the vibrant flavors of the Mediterranean.
Smoked Salmon and Avocado Toast: Indulge in a luxurious and protein-packed breakfast with Smoked Salmon and Avocado Toast. Start with a toasted slice of your favorite bread and spread a generous amount of avocado. Layer on some thinly sliced smoked salmon, red onion rings, capers, and a squeeze of lemon juice. Garnish with fresh dill and cracked black pepper for a visually stunning and deliciously savory breakfast option.
Presentation and Plating Tips for an Aesthetic Breakfast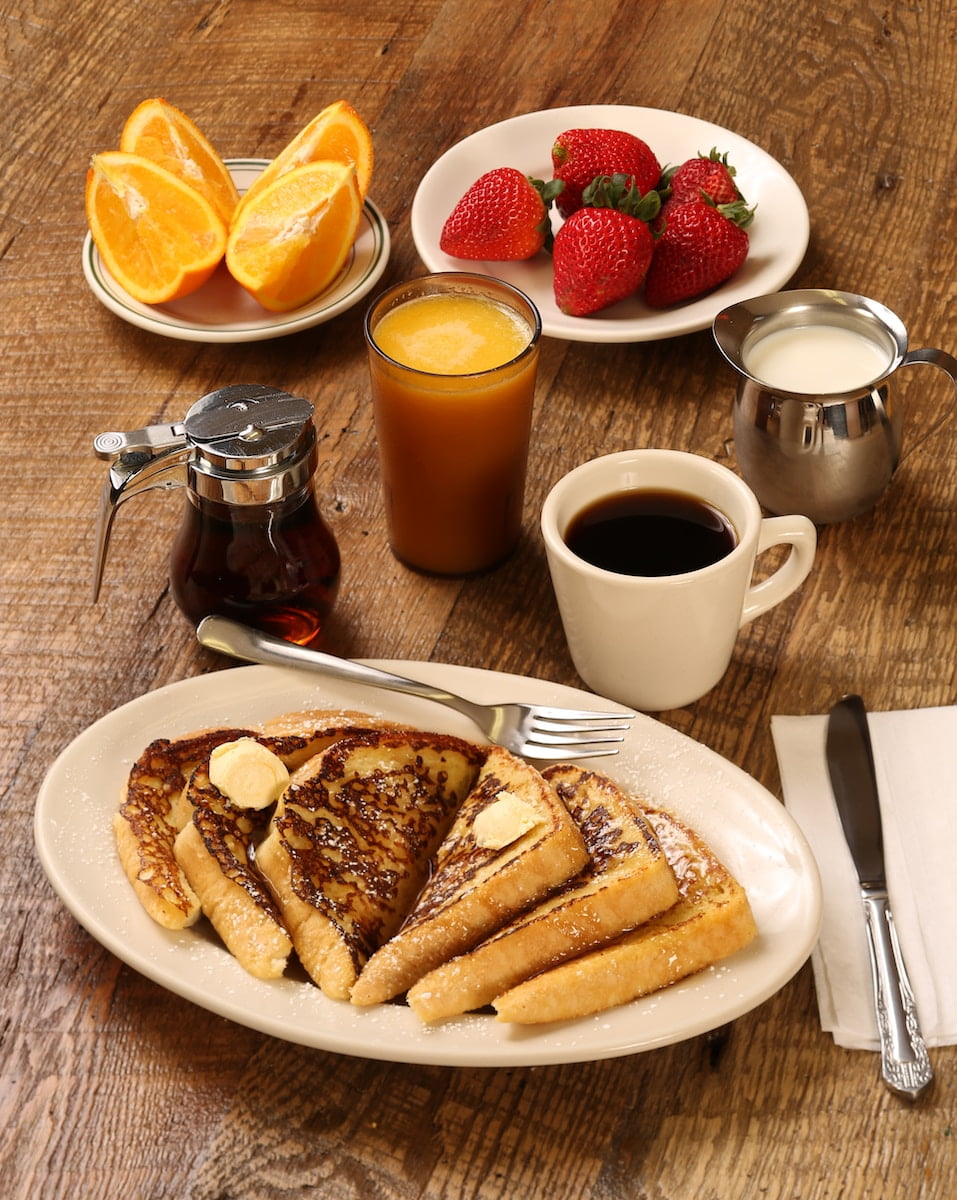 Now that you have a repertoire of delicious recipes, let's explore some presentation and plating tips to elevate your aesthetic breakfast to the next level.
Using Colorful Ingredients
Incorporating a variety of colorful ingredients not only enhances the visual appeal of your breakfast but also ensures a diverse array of nutrients. Experiment with a vibrant spectrum of fruits, vegetables, and toppings to create an eye-catching and nutritious meal. Think of colorful berries, sliced tropical fruits, vibrant greens
, and edible flowers to add that wow factor to your breakfast plate.
Creating Visually Appealing Arrangements
Arranging your ingredients thoughtfully can transform a simple breakfast into a work of art. Play with different textures, shapes, and sizes to create visually appealing arrangements. Arrange sliced fruits in a fan pattern, create a symmetrical design with toppings, or stack ingredients in layers for an Instagram-worthy breakfast. Remember, aesthetics go beyond taste, and a visually pleasing presentation can enhance your overall breakfast experience.
Utilizing Garnishes to Enhance the Presentation
Garnishes are the final touch that adds finesse and elegance to your aesthetic breakfast. Sprinkle herbs like basil, mint, or dill over your dishes for a pop of color and freshness. Drizzle honey, maple syrup, or a balsamic reduction in artistic patterns to add a touch of luxury. Consider adding a sprinkle of nuts, seeds, edible petals, or grated dark chocolate for added texture and visual interest.
Incorporating Aesthetic Breakfast Habits into Your Daily Routine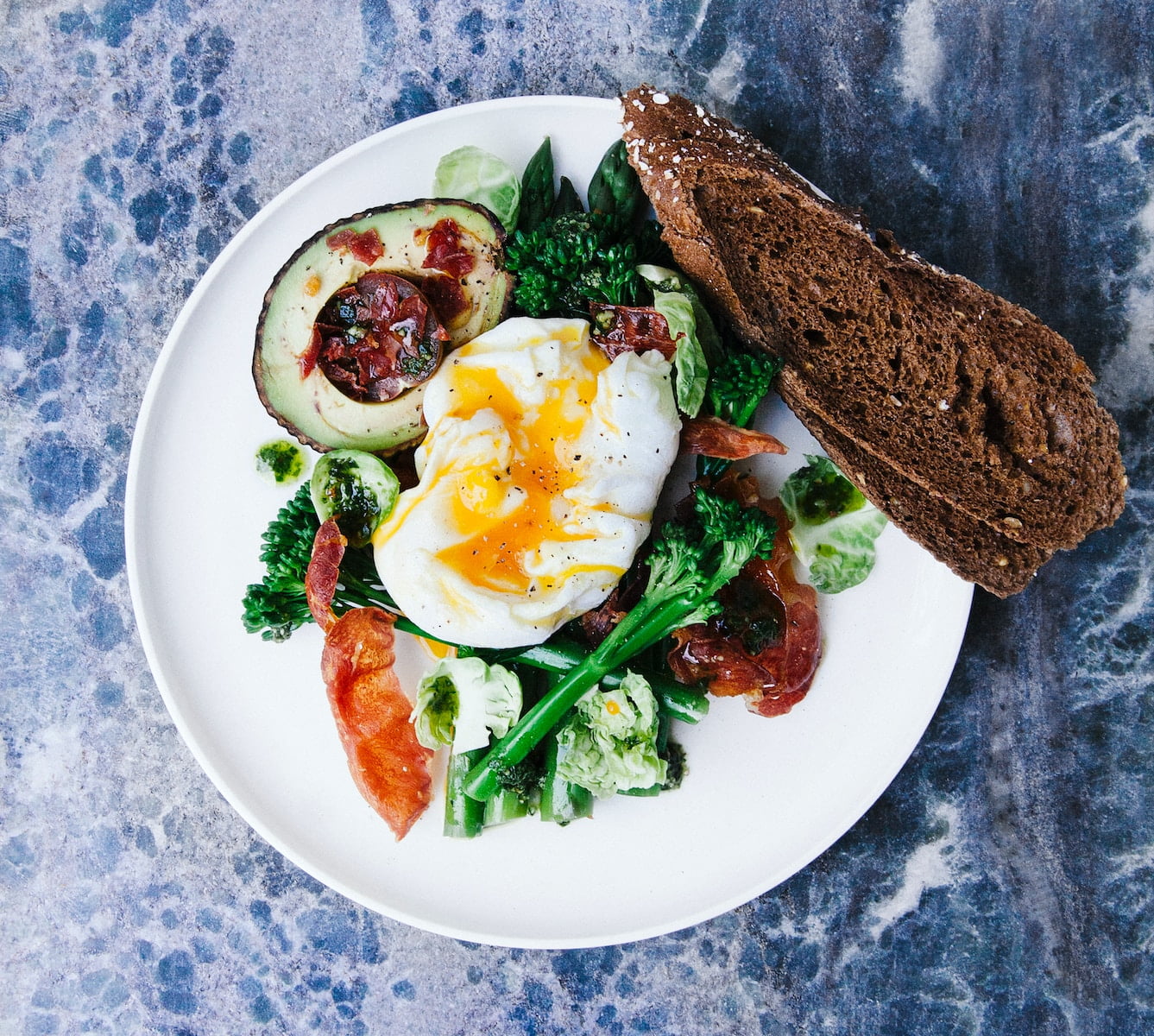 Now that you're equipped with enticing recipes and presentation tips, let's explore how to incorporate aesthetic breakfast habits into your daily routine.
Meal Prep and Planning
Preparing breakfast in advance can save you time and ensure that you have a nutritious and aesthetic meal ready to go. Dedicate a day or two each week to plan and prep your breakfast ingredients. Chop fruits, portion out smoothie ingredients, and prepare overnight oats or chia seed puddings. This way, you can assemble your aesthetic breakfast quickly in the morning, even when you're pressed for time.
Setting Aside Dedicated Time for Breakfast
Make it a priority to set aside dedicated time for your breakfast. Aim to wake up a few minutes earlier, giving yourself enough time to savor your aesthetic meal without rushing. Create a serene breakfast atmosphere by enjoying your meal in natural light, playing soft music, or engaging in a mindful morning routine. By allowing yourself the time and space to enjoy your breakfast, you're starting your day with intention and self-care.
Experimenting with Different Recipes and Ingredients
The world of aesthetic breakfasts is vast and exciting. Don't be afraid to experiment with new recipes and ingredients to keep your breakfast routine fresh and enjoyable. Explore seasonal produce, try different flavor combinations, and incorporate international influences into your breakfast repertoire. This experimentation will not only keep your taste buds engaged but also provide a broader spectrum of nutrients for your body.
Conclusion
In conclusion, a healthy aesthetic breakfast is not only a feast for the eyes but also a nourishing start to your day. By understanding the importance of a visually pleasing and nutrient-rich breakfast, you can reap the benefits of improved overall well-being. Incorporating fresh and organic ingredients, exploring delicious recipes, and paying attention to presentation and plating can transform your breakfast routine. By setting aside time, planning ahead, and embracing experimentation, you can prioritize a healthy aesthetic breakfast as a cornerstone of your daily self-care routine. So, seize the opportunity to create beautiful and nutritious breakfasts that fuel your body, excite your senses, and set the stage for a vibrant day ahead.
Click Here To Buy Our Healthy Cookbook For Only $27 Today! 
World Trade Center Footage | Webex Costs | Virtual Data Rooms | Structures Annuity Settlement | Sell Annuity Payment | Neuson | Online Classes | Nunavut Culture | Online College Course | Motor Replacements | Motor Insurance Quotes | Mortgage Adviser | Met Auto | Tax credit | Help desk software | Home refinancing | Urgent care | Marketing integration | Debt relief | Bitcoin | Fitness center software | Insurance | Gas | Electricity | Weight loss | Sell house for cash | Automotive repair | Loans | Internet marketing | Mortgage | Attorney | SEO specialist | Lawyer | Donate | Conference Call | Treatment | Degree | Software | Credit | Classes | Investing | Recovery | Trading | Rehab | Hosting | Cord Blood | Claim | Automotive warranty | Paintless dent repair | Mesothelioma Law Firm | Massage School Dallas Texas | Low Credit Line Credit Cards | Life Insurance Co Lincoln | Insurance Companies | Injury Lawyers | How to Donate A Car in California | Home Phone Internet Bundle | Holland Michigan College | Royalty-Free Images Stock | Register Free Domains | Psychic for Free | Ph.D. in Counseling Education | Personal Injury Lawyers | Personal Injury Law Firm | PaperPort Promotional Code | Online Stock Trading | Online Motor Insurance Quotes | Donate your Car for Money | Online Colleges | Health Records, Personal Health Record | Hard drive Data Recovery Services | Donate Old Cars to Charity | Forex Trading Platform | Forensics Online Course | Donate Car to Charity California | Donate Car for Tax Credit | Car Insurance Quotes PA | Email Bulk Service | Donating Used Cars to Charity | Donating a Car in Maryland | Donate Your Car Sacramento | Online Criminal Justice Degree | Donate Your Car for Kids | Futuristic Architecture | Donate Cars in MA | Data Recovery Raid | Mesothelioma | A car accident lawyer | Personal injury lawyer | AC repair | Lawsuit settlements | Car insurance | Flood recovery | Water damage restoration | Rehab doctors | Online degree | Online master's degree | Doctoral programs | Hail car insurance