7 Delicious Fall Dinner Recipes to Warm Your Soul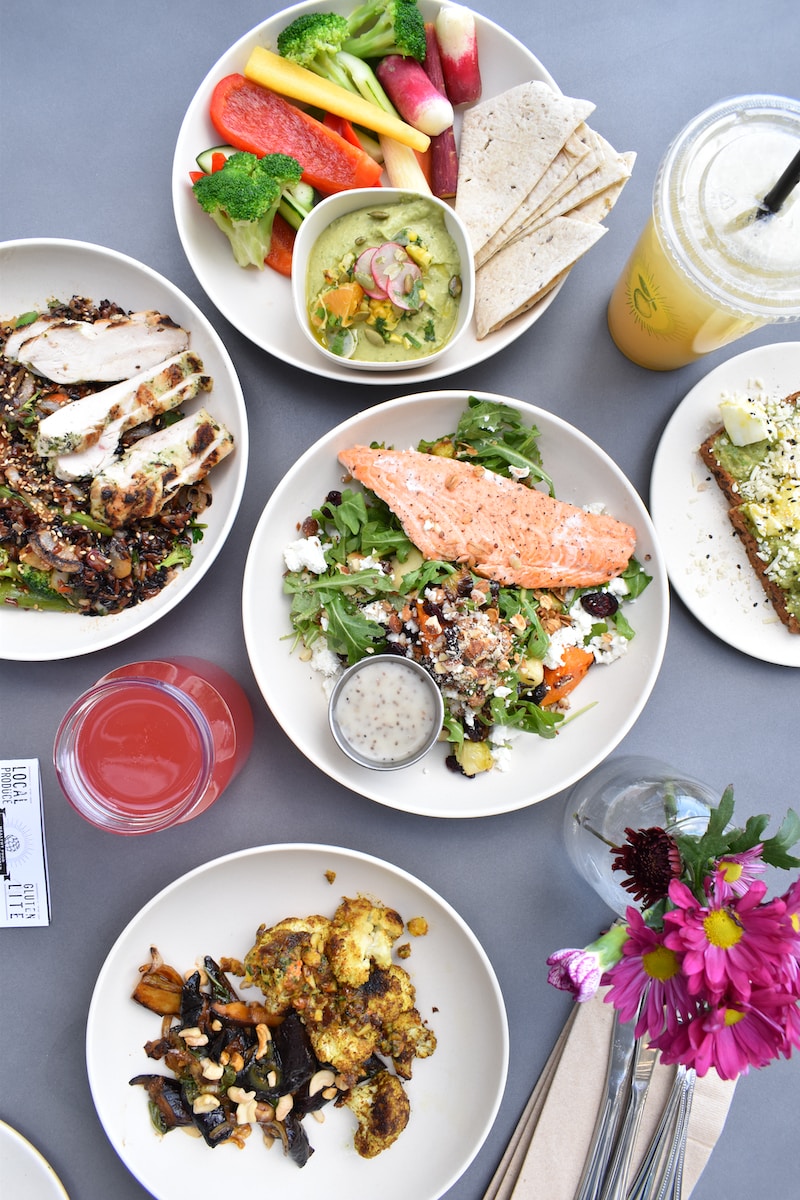 Fall is a magical time when the leaves turn
shades of red, orange, and gold, and there's a noticeable chill in the air. It's the perfect season to gather around the dinner table with loved ones and savor hearty, comforting meals. In this article, we'll explore some simple yet incredibly delicious fall dinner recipes that will not only fill your belly but also warm your soul.
Why Fall Recipes for Dinner?
Before we dive into the recipes, you might wonder, "Why should I choose fall-inspired dishes for dinner?" Well, let me tell you, fall brings a bounty of unique ingredients and flavors that are truly exceptional.
Firstly, fall is the time for harvest, and that means fresh, locally grown produce. You'll find pumpkins, apples, butternut squash, and sweet potatoes in abundance. These ingredients are not only delicious but also packed with nutrients, making your meals wholesome.
Secondly, fall dinners offer a sense of comfort. As the weather cools down, there's something incredibly satisfying about tucking into a warm, homemade meal. It's like getting a cozy hug from your food.
Flavorful Fall Ingredients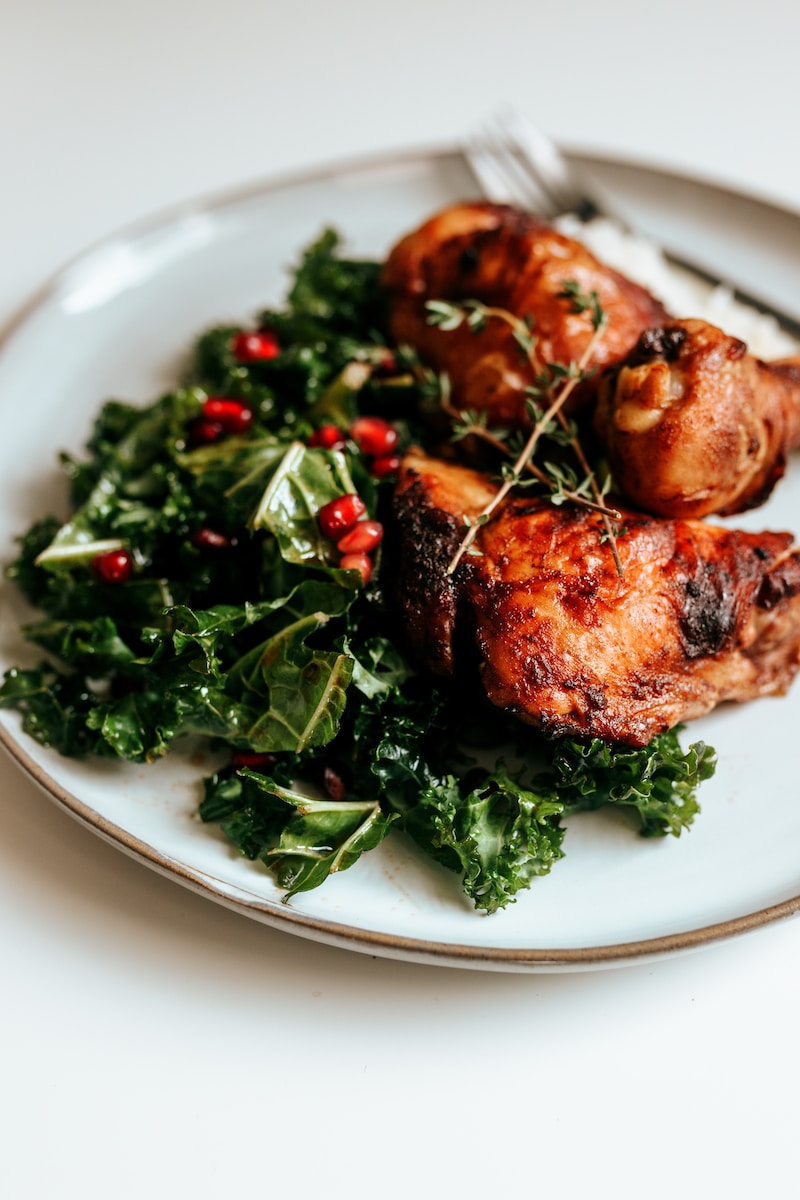 Before we unveil the recipes, let's take a moment to appreciate the star ingredients of fall:
Pumpkins: These vibrant orange beauties are versatile. You can turn them into soups, pies, or even roast them for a hearty side dish.
Apples: Whether you prefer them sweet or tart, apples are a fall staple. They shine in both savory and sweet dishes.
Butternut Squash: Creamy and slightly nutty, butternut squash makes fantastic soups and risottos.
Cranberries: These tiny red jewels add a burst of tartness and color to your fall dishes. Perfect for glazes and sauces.
Sweet Potatoes: Rich in flavor and nutrition, sweet potatoes are excellent for mashes, casseroles, and fries.
Hearty Main Courses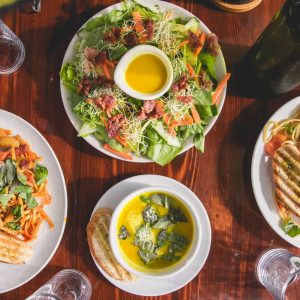 Now, let's get to the heart of our fall dinner experience – the main courses. These recipes are simple to follow yet bursting with flavor.
1. Pumpkin Soup
Description: Creamy, rich, and perfect for chilly nights. This soup combines the earthiness of roasted pumpkins with a hint of warming spices.
Directions:

Preheat your oven to 375°F (190°C).
Cut a medium-sized pumpkin in half, scoop out the seeds, and roast for 45 minutes.
Scoop out the flesh and blend it with vegetable broth, nutmeg, and cinnamon.
Simmer on low heat for 20 minutes. Serve hot.
2. Apple-Brandy Pork
Description: A sweet and savory delight. Tender pork chops glazed with apple-brandy sauce – a match made in fall heaven.
Directions:

Season pork chops with salt and pepper.
Heat a skillet over medium-high heat, add oil, and sear chops until golden brown.
Remove chops and add sliced apples, brandy, and brown sugar to the skillet. Simmer until sauce thickens.
Return chops to the skillet to coat with the glaze. Serve hot.
3. Butternut Squash Risotto
Description: Creamy goodness with a hint of nuttiness. This risotto is a comfort food masterpiece.
Directions:

In a large pan, sauté diced onions in butter until translucent.
Add Arborio rice and cook for a minute.
Gradually add warm vegetable broth while stirring continuously until rice is tender.
Stir in roasted butternut squash, Parmesan cheese, and season with salt and pepper. Serve hot.
4. Roasted Chicken with Cranberry Glaze
Description: A perfect blend of savory and tangy. Roasted chicken drizzled with cranberry glaze – an autumnal symphony on your plate.
Directions:

Season a whole chicken with salt, pepper, and rosemary.
Roast in the oven at 375°F (190°C) for about an hour or until the internal temperature reaches 165°F (74°C).
In a saucepan, simmer cranberries, orange juice, and honey until the mixture thickens. Drizzle over the roasted chicken. Serve hot.
5. Maple Glazed Salmon
Description: Sweet and flaky salmon with a hint of maple. This recipe will make you fall in love with seafood all over again.
Directions:

Mix maple syrup, soy sauce, and minced garlic in a bowl.
Marinate salmon fillets in the mixture for 30 minutes.
Grill or bake the salmon until it flakes easily. Serve with extra glaze.
6. Cider-Glazed Pork Chops
Description: Tender chops in a flavorful cider glaze. A dish that captures the essence of fall.
Directions:

Season pork chops with salt and pepper.
In a skillet, brown the chops on both sides.
Add apple cider, Dijon mustard, and a pinch of thyme. Simmer until the sauce thickens. Serve hot.
7. Sweet Potato and Black Bean Chili
Description: Hearty and spicy chili with a twist. The sweet potatoes add a delightful sweetness to balance the heat.
Directions:

Sauté onions and garlic in a pot. Add ground beef and cook until browned.
Stir in sweet potatoes, black beans, tomatoes, chili powder, and cumin.
Simmer for 30 minutes. Serve with a dollop of sour cream.
8. Baked Apple Stuffed with Pecans
Description: A sweet treat with a nutty surprise. This dessert-like side dish is a perfect ending to your fall dinner.
Directions:

Core apples and fill the center with brown sugar, cinnamon, and chopped pecans.
Bake in the oven at 350°F (175°C) for 30 minutes. Serve warm with a scoop of vanilla ice cream.
Sides and Complements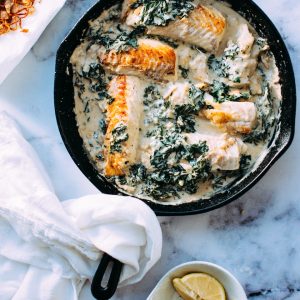 No fall dinner is complete without some delightful sides and accompaniments. These simple ideas will elevate your meal:
1. Garlic Roasted Broccoli
Description: A crispy and flavorful side. Roasting broccoli with garlic gives it a delicious crunch.
Directions:

Toss broccoli florets with olive oil, minced garlic, salt, and pepper.
Roast in the oven at 400°F (200°C) for 20-25 minutes or until tender.
2. Harvest Salad with Balsamic Dressing
Description: A refreshing salad with fall ingredients. Mixed greens, cranberries, and toasted nuts drizzled with balsamic dressing.
Directions:
Combine mixed greens, dried cranberries, toasted walnuts, and crumbled feta cheese.
Drizzle with balsamic vinaigrette dressing.
3. Garlic Mashed Potatoes
Description: Creamy and garlicky goodness. These mashed potatoes are the perfect partner for any fall main course.
Directions:

Boil peeled potatoes until tender. Mash with butter, warm milk, minced garlic, salt, and pepper.
Desserts to Satisfy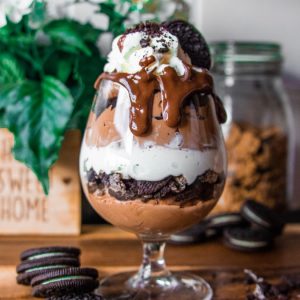 After a hearty dinner, indulge your sweet tooth with these irresistible fall desserts:
1. Spiced Apple Pie
Description: Classic with a fall twist. Cinnamon-spiced apple slices nestled in a buttery crust.
Directions:

Prepare a pie crust. Fill with sliced apples, sugar, cinnamon, and a touch of lemon juice.
Cover with a second pie crust and bake at 375°F (190°C) until golden brown.
2. Pumpkin Cheesecake
Description: Creamy and spiced perfection. A velvety pumpkin cheesecake that's simply divine.
Directions:

Make a graham cracker crust. Mix cream cheese, pumpkin puree, sugar, and spices.
Pour into the crust and bake at 325°F (160°C) until set.
Cooking Tips and Tricks
Before you start whipping up these fall dinner delights, here are some handy tips to ensure your dishes turn out fabulous:
Use Fresh Ingredients: Fall is all about fresh produce. Try to get your hands on locally grown ingredients for the best flavors.
Embrace Seasonal Spices: Cinnamon, nutmeg, and cloves are your best friends. These spices add warmth and depth to your dishes.
Don't Rush the Roasting: When roasting vegetables or meats, be patient. Low and slow is the key to capturing those caramelized, fall flavors.
Balance Sweet and Savory: Many fall dishes combine sweet and savory elements. Taste as you go and adjust the sweetness to your liking.
Get Creative with Leftovers: Don't let those delicious leftovers go to waste. Turn them into sandwiches, wraps, or even frittatas.
Conclusion
In conclusion, fall dinner recipes are a delightful way to embrace the changing season. These simple yet flavorful dishes allow you to savor the best of fall's bounty. So, gather your loved ones, preheat your ovens, and let the aroma of these dishes fill your home. Fall dinners are not just about food; they're about creating cherished moments and warming your soul.
Remember, the beauty of fall lies in its simplicity, just like these recipes. Enjoy the flavors, savor the moments, and let the magic of the season envelop you.
Happy fall feasting!
World Trade Center Footage | Webex Costs | Virtual Data Rooms | Structures Annuity Settlement | Sell Annuity Payment | Neuson | Online Classes | Nunavut Culture | Online College Course | Motor Replacements | Motor Insurance Quotes | Mortgage Adviser | Met Auto | Tax credit | Help desk software | Home refinancing | Urgent care | Marketing integration | Debt relief | Bitcoin | Fitness center software | Insurance | Gas | Electricity | Weight loss | Sell house for cash | Automotive repair | Loans | Internet marketing | Mortgage | Attorney | SEO specialist | Lawyer | Donate | Conference Call | Treatment | Degree | Software | Credit | Classes | Investing | Recovery | Trading | Rehab | Hosting | Cord Blood | Claim | Automotive warranty | Paintless dent repair | Mesothelioma Law Firm | Massage School Dallas Texas | Low Credit Line Credit Cards | Life Insurance Co Lincoln | Insurance Companies | Injury Lawyers | How to Donate A Car in California | Home Phone Internet Bundle | Holland Michigan College | Royalty-Free Images Stock | Register Free Domains | Psychic for Free | Ph.D. in Counseling Education | Personal Injury Lawyers | Personal Injury Law Firm | PaperPort Promotional Code | Online Stock Trading | Online Motor Insurance Quotes | Donate your Car for Money | Online Colleges | Health Records, Personal Health Record | Hard drive Data Recovery Services | Donate Old Cars to Charity | Forex Trading Platform | Forensics Online Course | Donate Car to Charity California | Donate Car for Tax Credit | Car Insurance Quotes PA | Email Bulk Service | Donating Used Cars to Charity | Donating a Car in Maryland | Donate Your Car Sacramento | Online Criminal Justice Degree | Donate Your Car for Kids | Futuristic Architecture | Donate Cars in MA | Data Recovery Raid | Mesothelioma | A car accident lawyer | Personal injury lawyer | AC repair | Lawsuit settlements | Car insurance | Flood recovery | Water damage restoration | Rehab doctors | Online degree | Online master's degree | Doctoral programs | Hail car insurance